Roasted honey nuts simply always taste good! Whether pure as a snack for in between, as a topping for muesli, yogurts, salads or even as a complement to a hearty cheese platter. With our Breitsamer honey Bavarian Schmankerl forest you can refine the nuts wonderfully, because the spicy note of the honey fits very well to the nuts.
You can quickly and easily prepare the nuts in the pan or even in the oven.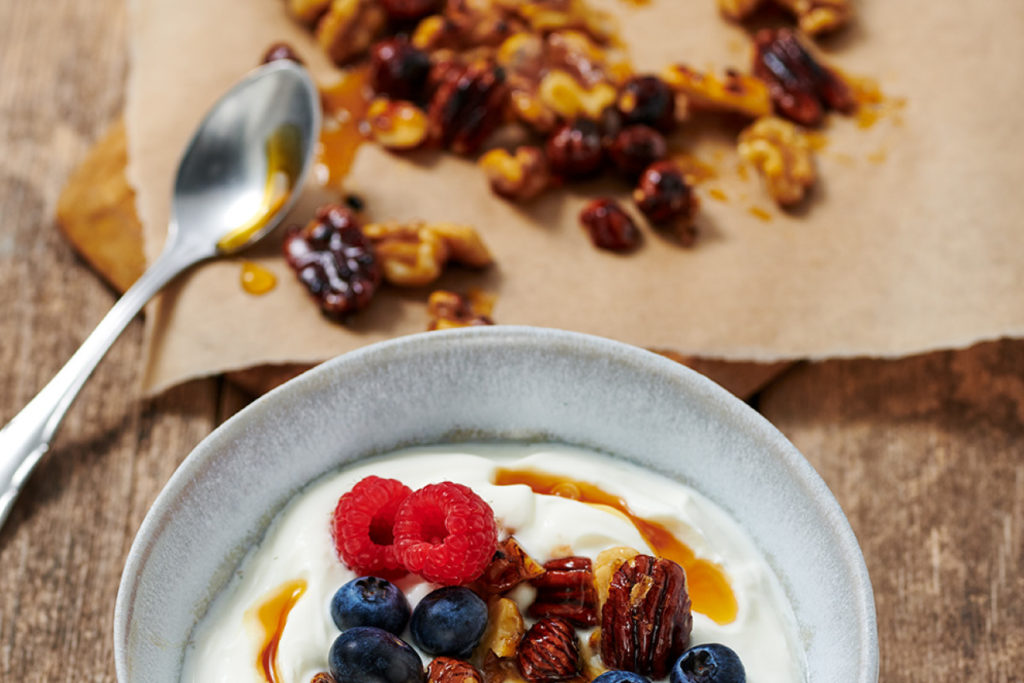 ingredients
20 g butter
4 EL Breitsamer honey Bavarian Schmankerl forest
200 g mixed nuts, according to taste
preparation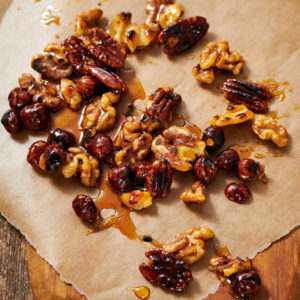 Caramelize the honey together with butter in a non-stick pan. Add almonds, hazelnuts and walnuts and mix everything thoroughly. Then put the hot nuts on a baking paper and let them cool and harden completely.
Alternatively, you can roast the liquid butter-honey mixture together with the nuts in a baking pan for about 10 min at 160 °C in the oven.
Tip: If you like it a bit heartier, you can sprinkle the still warm nuts with 1 tsp. gestr. sea salt.