Honeypots
Honey-Tradition in a glas jar
The traditional Breitsamer glas jar – one honey pot for the whole family.
Whether forest honey or blossom honey – our Breitsamer glasses belong on every breakfast table. The practical honey jar with a large opening is a guarantee for continuing honey delight – A good start to the day included!
Perfect for family breakfasts and ideal for baking & cooking.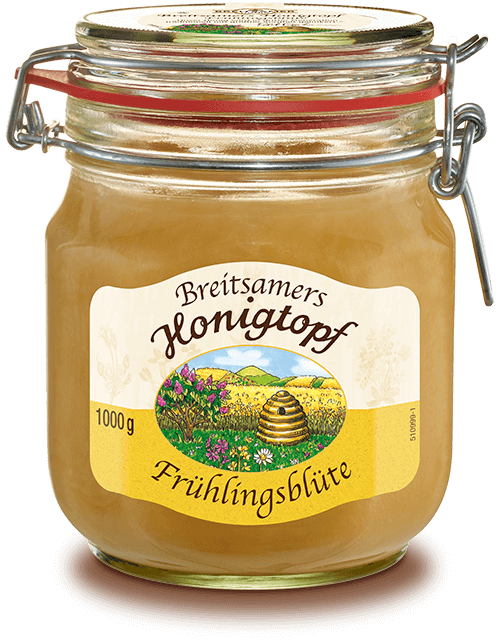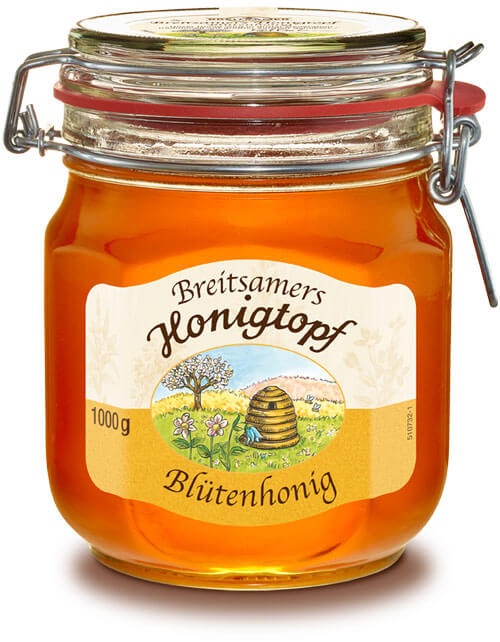 Practical clip lock
Reusable glass
Proven Breitsamer quality
Ceamy blossom honey
Our spring blossom honey is wonderfully mild and flowery in taste. Its creamy, delicate consistency makes it a welcome guest on buns, wholemeal bread, crispbread and co.
Liquid blossom honey
Sweet-aromatic and wonderfully light brown – that's how we love our liquid blossom honey in the glass. Its softly flowing consistency makes it the ideal companion for waffles and pancakes.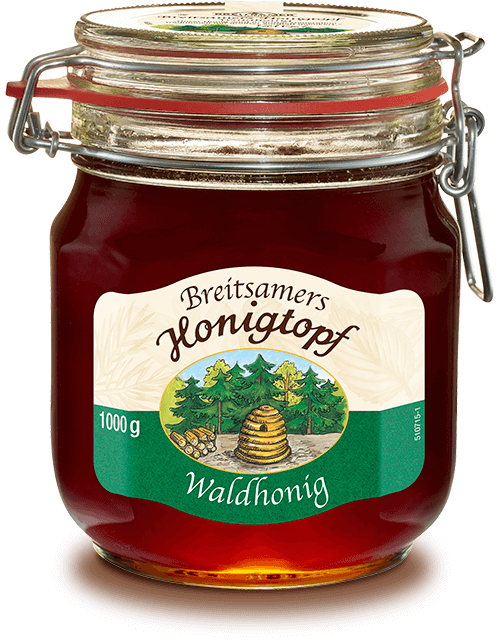 Aromatic forest honey
The strong forest honey is something very special. Its unique spiciness is particularly popular among honey connoisseurs. Its tangy, strong aroma gives tea, yoghurt and muesli a special note.