Breitsamer Organic Honeys
Climate neutral enjoyment from native beekeepers
We obtain our handcrafted beekeeping honeys fresh from the harvest, directly from our German organic certified beekeepers. Beekeeping according to organic guidelines pays particular attention to proper beekeeping and supports organic agriculture in Germany.
We pay attention to short transport routes, transparent supply relationships, trustful cooperation with beekeepers and the mutual appreciation of people, nature and the environment.
The result: real honey rarities and a quality you can taste.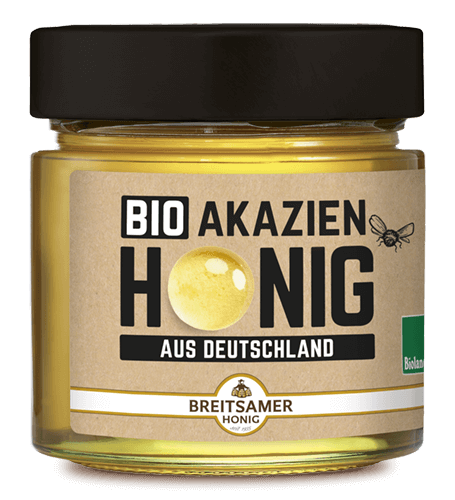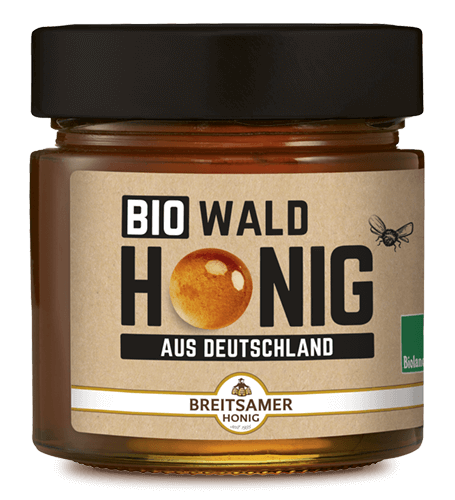 from Germany
handcrafted
organic certified
reusable glasjar
climate neutral
Organic Acacia Honey
As soon as the bewitching scented acacias bloom in spring, there is no holding back for the german bees. They transform the lovely nectar into a light yellow honey delight. Our organic acacia honey tastes mildly sweet and naturally has a liquid consistency.
Organic Forest Honey
In the dense forests of Germany, the bees go on a search for the sweet honeydew of the trees. This creates a dark, liquid forest honey with a strong, spicy taste. It has an intense aroma by nature and is less sweet than other honeys.