Traditional Bavarian Honeys
An original type of honey just like in grandma's kitchen cupboard
Our regional origin is very important to us, so we wanted to bring the good from our Bavarian home in the glass. That's how Echtes Schmankerl was developed
The honey that we use is traditionally handcrafted by our Bavarian contract makers.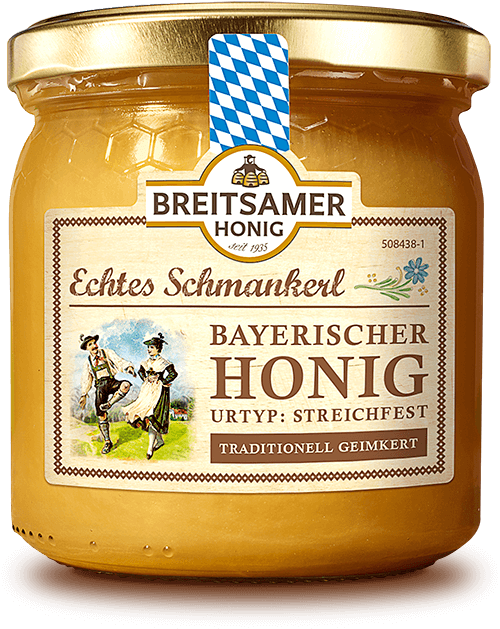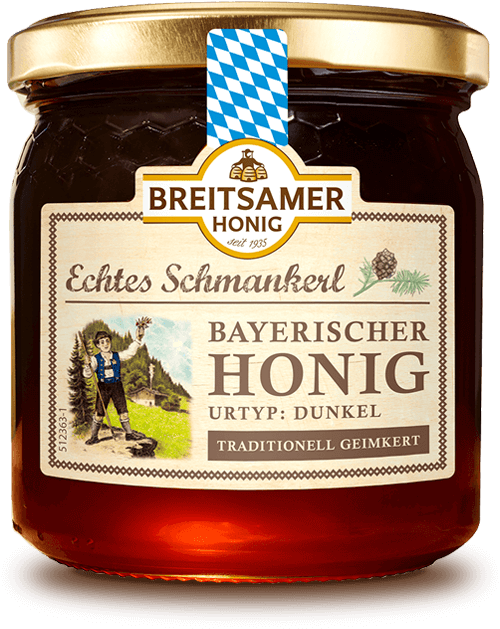 handcrafted
100% Bavarian
an original type
Echtes Bayerisches Schmankerl – Blossom
The honey used to make this 'Echtes Schmankerl' is collected by hand by our contracted traditional Bavarian beekeepers. Carefully selected by our honey experts, it gains its traditionally coarse texture through a specially-developed maturing method in the jar. A very aromatic, strong and beautifully spreadable honey, just like it was known in the past.
A true archetype: full-bodied and spreadable.
Echtes Bayerisches Schmankerl – Forest
A bavarian specialty with a long tradition. In the summer, the local beekeepers hurl this strong-dark honey. It tastes less sweet than blossom honey and has a pronounced character. Forest honey remains naturally clear and viscous after spinning for a long time. The dark: An original type and a true delicacy. The good of nature from our Bavarian homeland.
A real original type: dark and aromatic.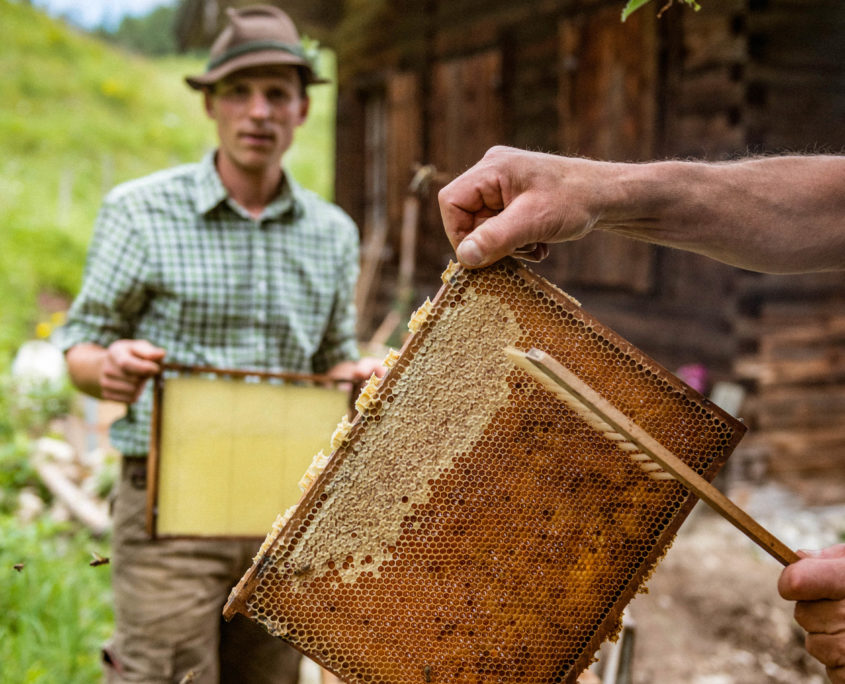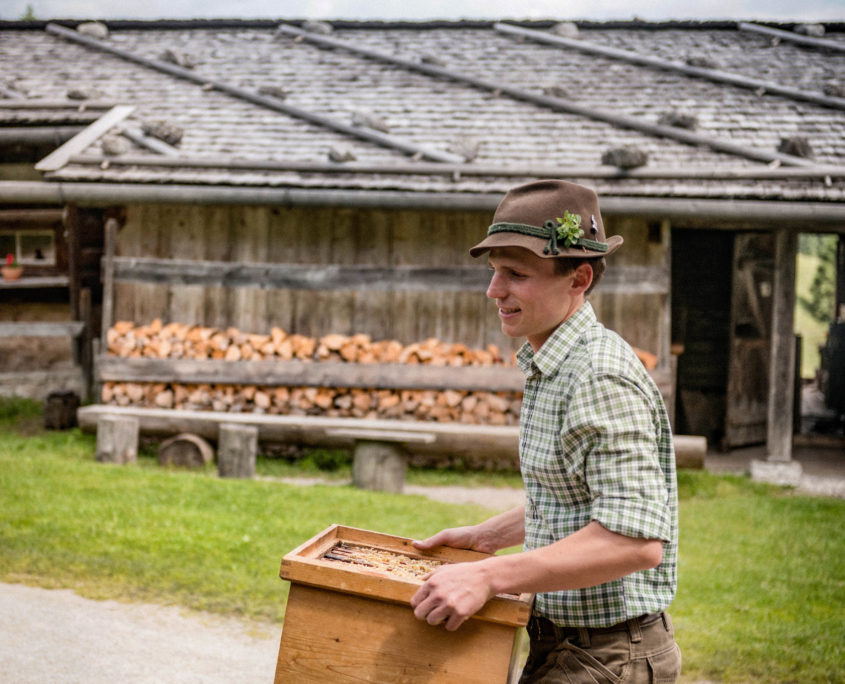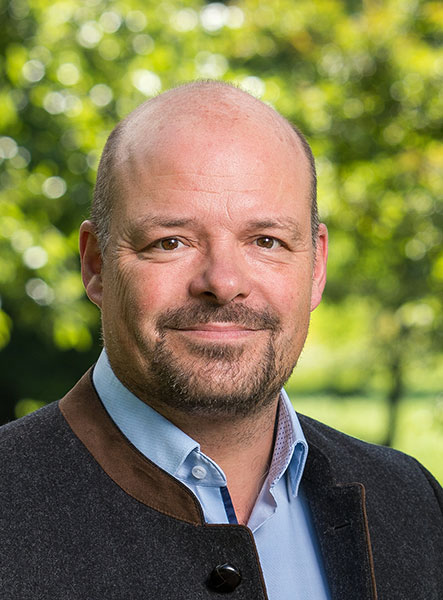 A honey as one knows and loves it from the past. Gently filled into a lovingly designed glass.