Breitsamer Alpine honey
Thriving diversity of the Alps in a single glass
As the Bavarian honey specialist, our homeland and regionality is very important to us.
To guarantee the best honey luxury of the Alps, we obtain the honey directly from beekeepers we trust – exclusively those from the natural environment of the Alps. We perform our own on-site inspections of the honey, ensuring the quality and harvesting conditions on the ground and then personally collect the honey from the beekeepers. In our Bavarian family-run business, the honey is then gently bottled and consistently checked for high product quality.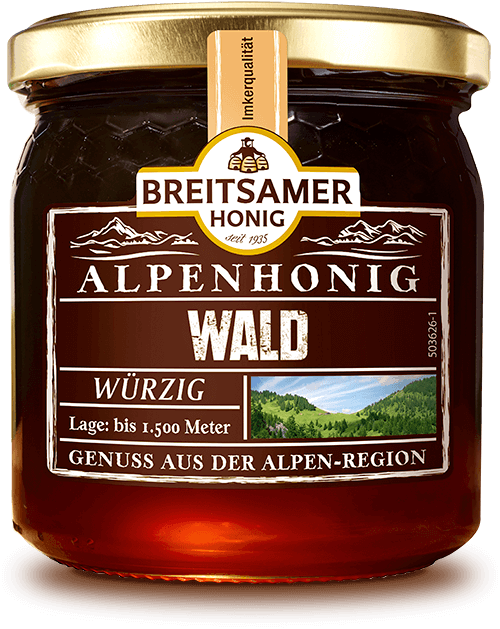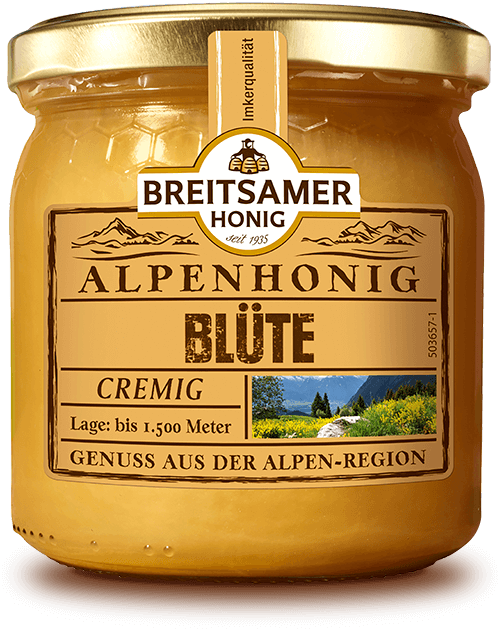 Thriving diversity of the Alps in a single glass
From beekeepers we trust
An enjoyment of nature for friends of the Alps, their authenticity and nativeness
Alpine Forest Honey
Enjoy a natural product from our homeland – Alpenhonig Forest. Harvested from beekeepers, whom we trust fully, this honey is our greatest pleasure and a stroke of luck from nature. For the forest honey, bees collect honeydew in the Alpine forests, well-known for its spruces, firs, larches, chestnuts, lime trees, and beeches. The nectar from blooming herbs and berries is added. The result is this wonderful honey, dark and spicy.
Alpine Blossom Honey
The beekeepers in the Alps support conserving biodiversity! The blossom honey from the valleys is the typically fast-crystallising multiflorous honey found in the region. It is a reflection of the variety of blossoms in the Alpine region. This honey is carefully cold-stirred by us to its creamy consistency.