Frühlingssummen
The first honey of the year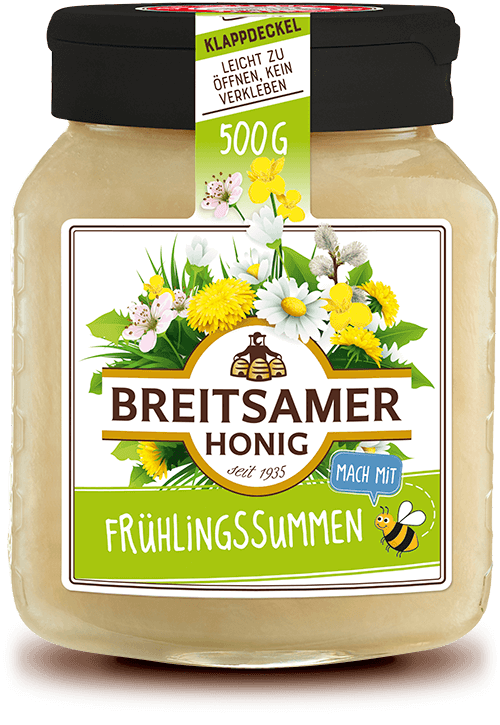 Support bee-friendly initiatives
From the first honey harvest of the year
In order to continue the buzzing and humming from all corners, planting bee-friendly herbs, shrubs and flowers is very important. As honey specialists, we would like to commit to this cause. This is how we became partners and sponsors of the project and the plant competition "Wir tun was für Bienen" and also how our new honey "Frühlingssummen" came to be.
The taste of spring meets the bees' efforts here
In spring, the bees find a colourful and exuberant offer of blossoms in suitable locations. Starting with the first early bloomers then moving on to fruit blossoms, rapsflower blossoms, willow catkin, daffodils, crocuses etc. as ideal nectar and pollen sources for the bees.
Ecological commitment meets the bees' diligence
We're contributing our share to species and bee conservation with our Breitsamer "Frühlingssummen". As partners and sponsors of the initiative "Wir tun was für Bienen", we donate 40 cents of our earnings from every "Frühlingssummen" glass to local bee projects.
Even our operating sites have been made more bee friendly and we've planted bushes and flowers in additional spaces.