The classics
The variety of taste: our classic range of honeys
'The Classics' are our traditional honeys, sold in our Breitsamer 500g honeycomb glass jars. Throughout the harvest year, our bees find a diversity of forage sources.
Our types of honey offer you a wonderful diversity of flavours. Whether you prefer acacia blossoms, silver firs, rapsflowers, linden, sunflowers or chestnuts – with us you are guaranteed to find the right honey for your breakfast, of course always with concrete information on its origin.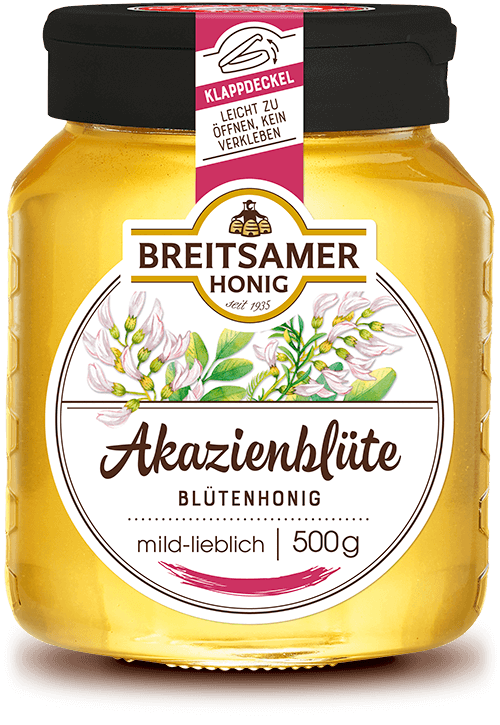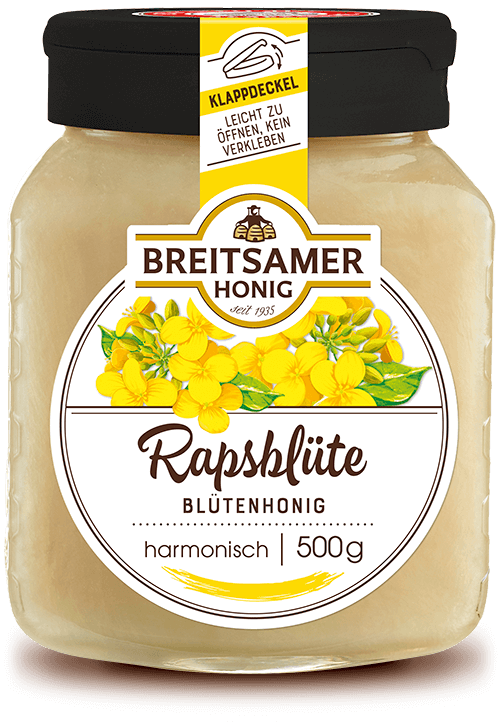 In the Breitsamer 500g honeycomb glass jar
With guaranteed origin in europe
For every taste and every occasion
Collected by hand
Acacia honey
The white flowerage of the robinia is one of the first honey sources for bees in spring. It offers a luscious nectar, which the bees convert into a light yellow honey pleasure. Acacia honey is incomparably mild and sweet in taste. That makes it one of the most popular types of honey.
Rapsflower honey
With the first rays of sunshine in spring, the fields transform into a bright yellow sea of flowers. This finely creamy aromatic and likewise mild honey speciality with its typically pearly shimmer comes from the nectar of numerous rapsflowers.
Other varieties