The peculiarities of Manuka honey
Manuka honey is becoming increasingly popular and now inspires honey lovers around the world. We are proud to be able to expand our range with the New Zealand honey specialty – a natural product for pleasure and well-being! With our SuperLife Manuka Honey MGO 400+ we offer a real original with Breitsamer guarantee. Our promise to you: highest pleasure & quality.
But what exactly makes Manuka honey so unique? We would now like to clarify these and other questions. You can also find information about our honey from New Zealand on our Manuka Honey product page.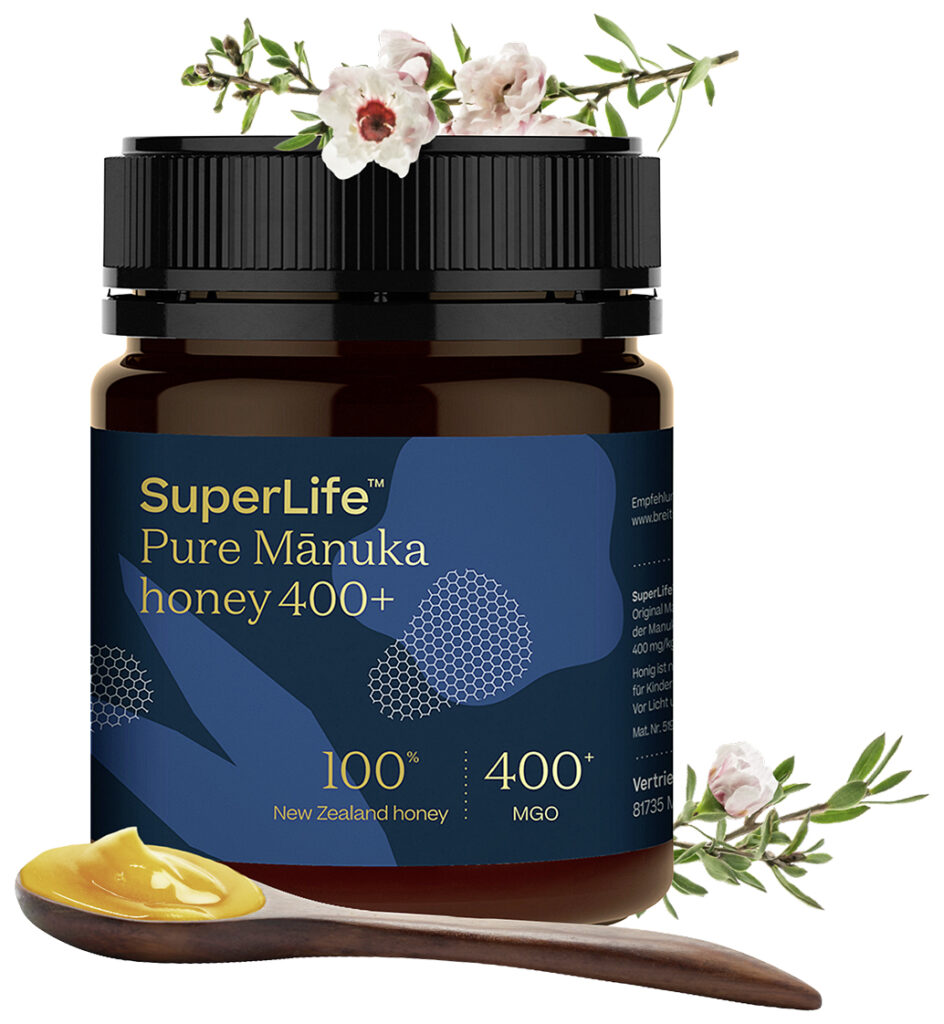 What is Manuka Honey?
Manuka honey comes from the nectar of the red and white flowers of the South Sea myrtle. The plant, also known as "Manuka", grows in the mountainous regions of New Zealand. Manuka honey is particularly known for its exceptional properties.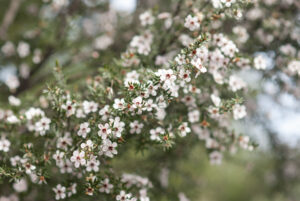 What makes Manuka honey so unique?
Manuka honey contains the ingredient methylglyoxal, to which the natural product owes its unique properties. The concentration is significantly higher compared to other types of honey. Already the indigenous people of New Zealand knew the uniqueness of honey and use them in various areas of your everyday life.
What means MGO 400+?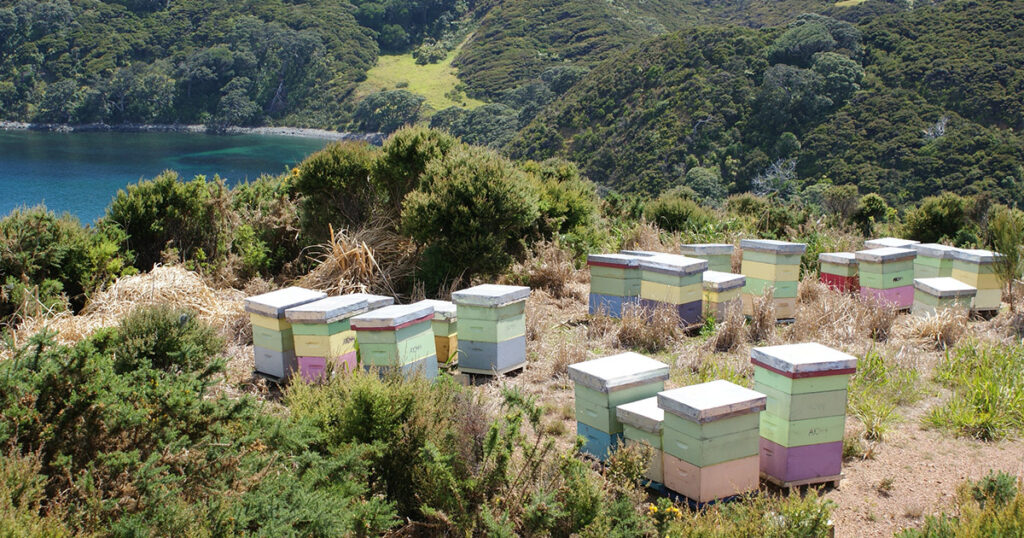 MGO, short for methylglyoxal, is a naturally occurring compound that is believed to have unique properties. MGO is produced as a sugar breakdown product during honey ripening in the hive. The higher the MGO count, the more exclusive the Manuka Honey and the more intense the flavor. Manuka Honey MGO 400+ is particularly popular with German consumers. The MGO – content is controlled in the laboratory, checked and shown as a numerical value on the label. Depending on the quality, harvest, storage, etc., there are Manuka honeys in the strengths of 100 – 1000 MGO.
How do you use Manuka honey?
Depending on your personal preferences, you can use our SuperLife Manuka Honey MGO 400+ versatile: enjoy a spoonful of the natural product pure or as a classic spread for breakfast. Manuka honey is also very popular for sweetening food and drinks such as tea and coffee.
Our company owner Robert Breitsamer enjoys his coffee with a spoonful of SuperLife Manuka Honey MGO 400+. Why don't you give it a try too!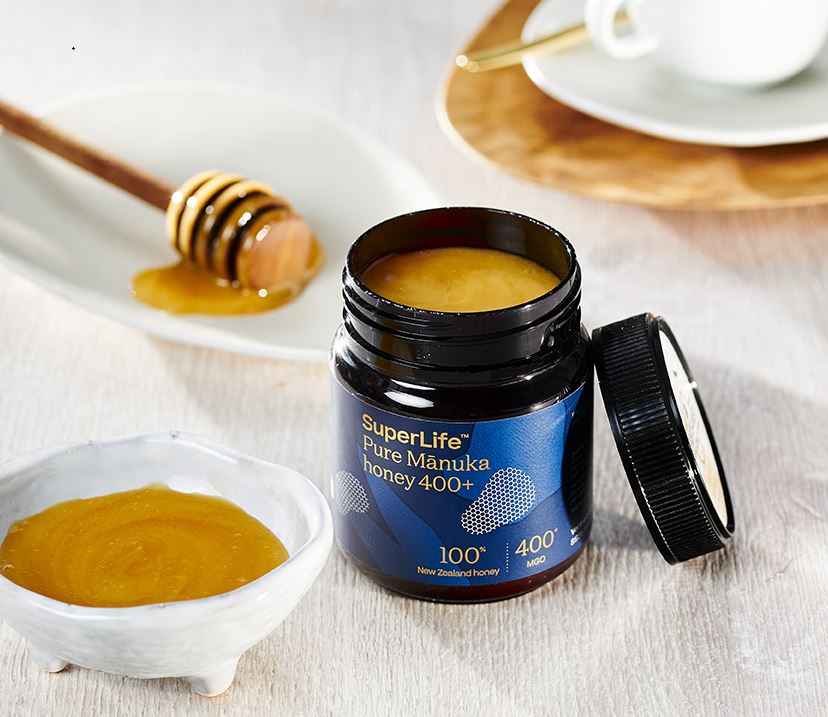 How does SuperLife Manuka honey taste?
Our Breitsamer Manuka Honey MGO 400+ is a distinctive honey with a strong tart note and a mild, slightly fruity sweetness.
Where can I buy SuperLife Manuka honey?
You can buy our Breitsamer Manuka Honey directly in our online store. You will receive our Manuka honey within a few days free shipping.
Why is Manuka honey in a plastic container?
The light-protected packaging of our Breitsamer SuperLife Manuka Honey is produced directly in New Zealand and is made of 100% rPET (recyclable PET). The plastic jar has several advantages over glass packaging: during long transport routes, plastic is less susceptible to breakage and damage and is also significantly lighter. Furthermore, the plastic jar protects our precious Manuka Honey from the effects of light and UV radiation.
Why is Manuka honey more expensive compared to other honeys?
In addition to the valuable ingredient methylglyoxal, the naturally limited occurrence of the South Sea myrtle is a reason for the higher price of Manuka honey. The Manuka plant is found exclusively in New Zealand and parts of Australia and blooms only a few weeks a year. The bees have only a short time to collect nectar.