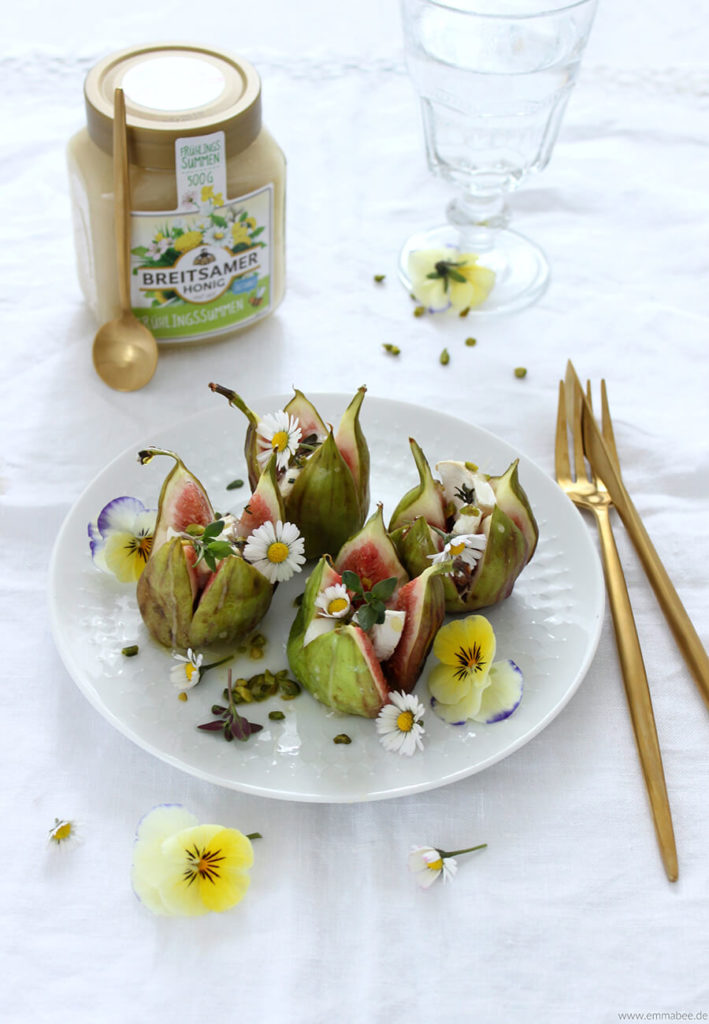 On her blog Emmabee Birgit presents a particularly delicious recipe with our Breitsamer Frühlingssummen Honig.
Warm figs, spicy goat cheese, sweet honey – the perfect combination for a light meal or a summer starter.
With our spring humming honey you not only enjoy a special blossom honey, but also make an active contribution to bee protection.
For every jar of spring money sold, we donate 40ct to a project for bee-friendly planting.
Under the motto "Don't let the buzzing stop" this sweet and salty recipe idea tastes especially good.
---