Sun-ripened fruit, fresh citrus notes and a hint of Mediterranean honey sweetness: these are the ingredients for the perfect summer smoothie. The vitamin-rich refreshment is prepared and served ice-cold in just a few simple steps. Try it out now!
---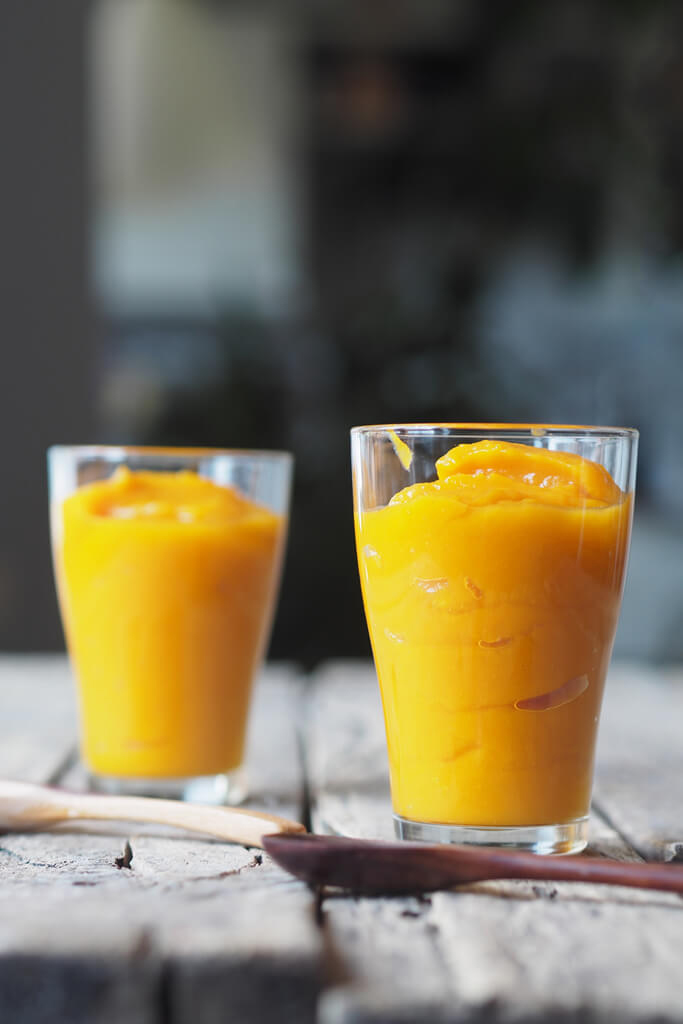 Ingredients for 2 servings
1 mango
1 banana
2 hands full of green, seedless grapes
Juice from 2 oranges
Juice from 1 lemon
2 teaspoons Breitsamer Mediterranean honey
Preparation
Squeeze the oranges and the lemon and put them aside.
Peel and chop the mango and banana. Puree together with the grapes in a blender.
Add orange and lemon juice until the desired consistency is achieved.
Finally, season with Mediterranean Breitsamer Honey – et voila! Summer refreshment is ready.
---
Extra tips
Process the fruit frozen for a particularly refreshing pleasure. Alternatively, you can also prepare ice cubes from orange and lemon juice.
If you prefer less sweet smoothies, you can use a handful of fresh spinach instead of grapes.
You don't have Mediterranean honey or a blender at home? Then take your chance and take part in one of our summer competitions at einfachbacken.de, mein-familie-und-ich.de, DasKochrezept.de, slowlyveggie.de and mein-schoenes-land.de!
Happy smoothie mixing and good luck!