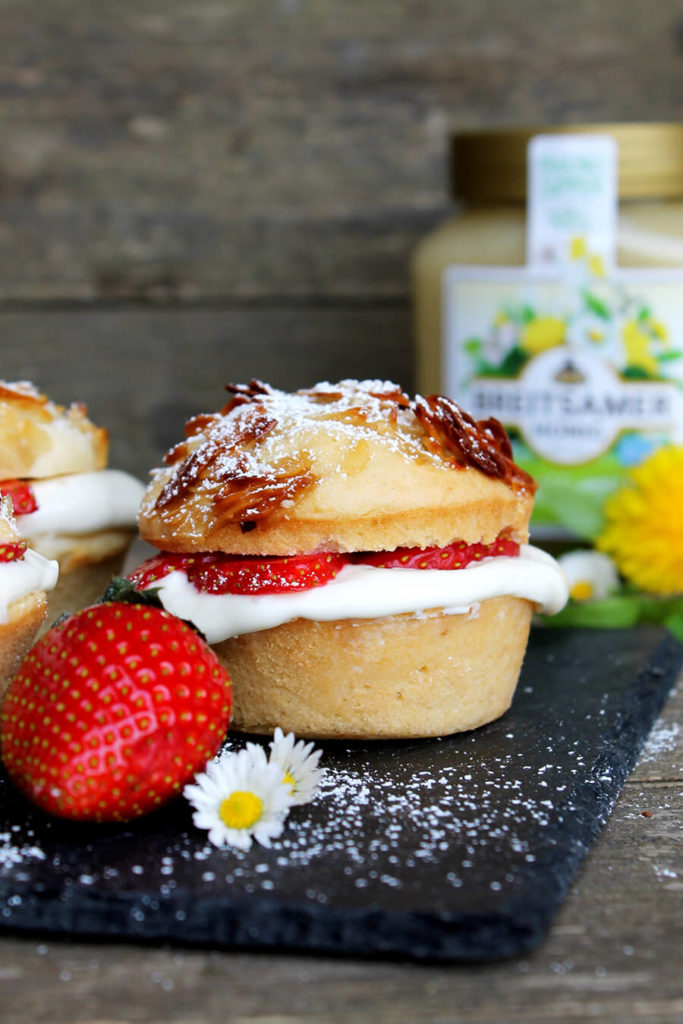 Damaris has whipped up some wonderfully cute and very delicious muffins with our honey. The recipe is on her blog.
The special thing about it: with the Breitsamer Frühlingssummen Honig everyone can contribute to the protection of species and bees! As a partner and sponsor of the campaign "We do something for bees" we donate 40 ct for each sold glass of spring honey to local bee projects.
And with the fruity, fluffy muffins from Dagmar, commitment tastes twice as good!
Recipe and instructions for the bee-sting muffins with vanilla cream and strawberries: Damaris' Blog.