regional honey by mail
unique and sutainable: honey in a bag
The honey post – the name already implies it: Honey, which is sent easily by mail and delivered directly by the mail man in the mailbox. However, it is not only the environmentally friendly shipping concept that is convincing also the unique and innovative packaging. The startup, nearBees, based in Freising, Honey from next door, came up with the idea of sending honey in a bag by mail. The founders' aim is to support regional beekeepers in marketing honey and thus do a lot of good for the bees in Germany.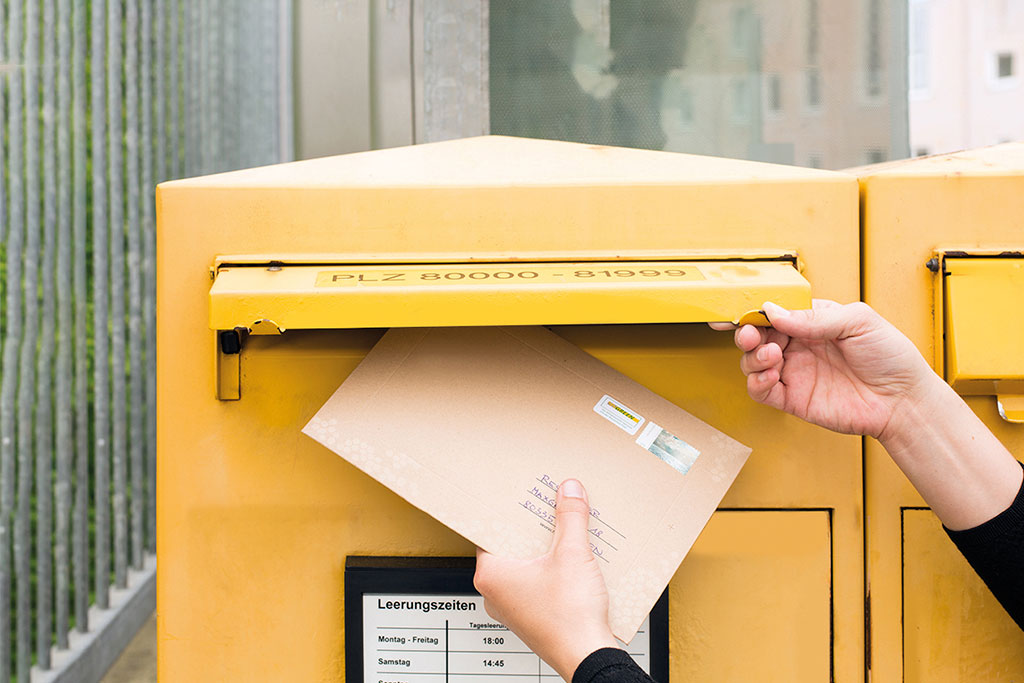 regional honey enjoyment from the upper Palatinate region
The honey for the honey post is supplied by our partner beekeeper Matthias Müller. Surrounded by forest, his bee farm is located in the Upper Palatinate. The Upper Palatinate forest with its many firs and spruces offers the bees plenty of honey nectar for a honey with a strong character.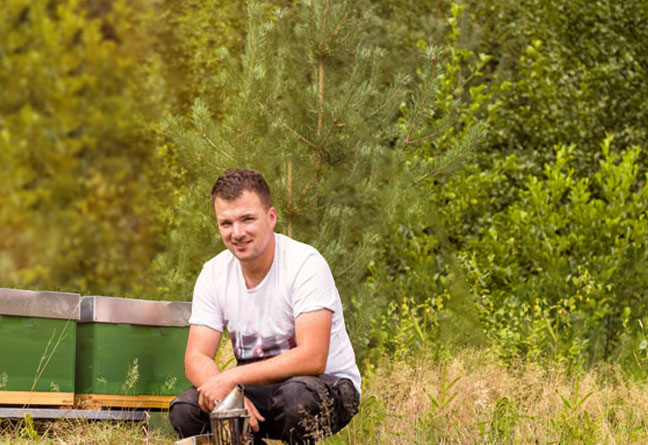 From the nectar the bees produce a unique honey, whose dark color and strong spicy taste reflect its origin.
The botanical diversity, the weather, as well as the harvest time have a significant effect on the taste and character of the honey. The craftsmanship of the beekeeper is ultimately the guarantor of the natural product.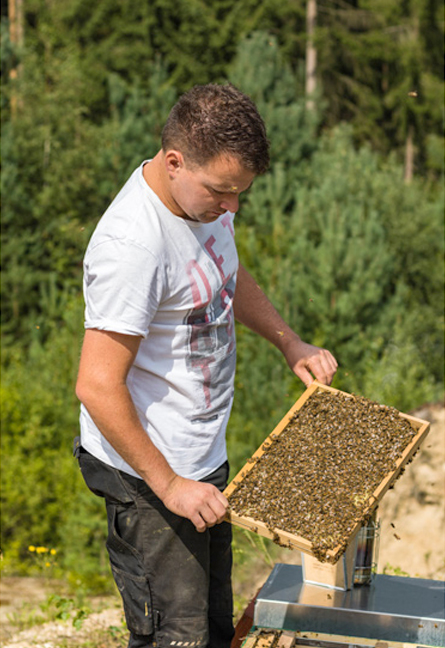 the easy way to get the honey in the glas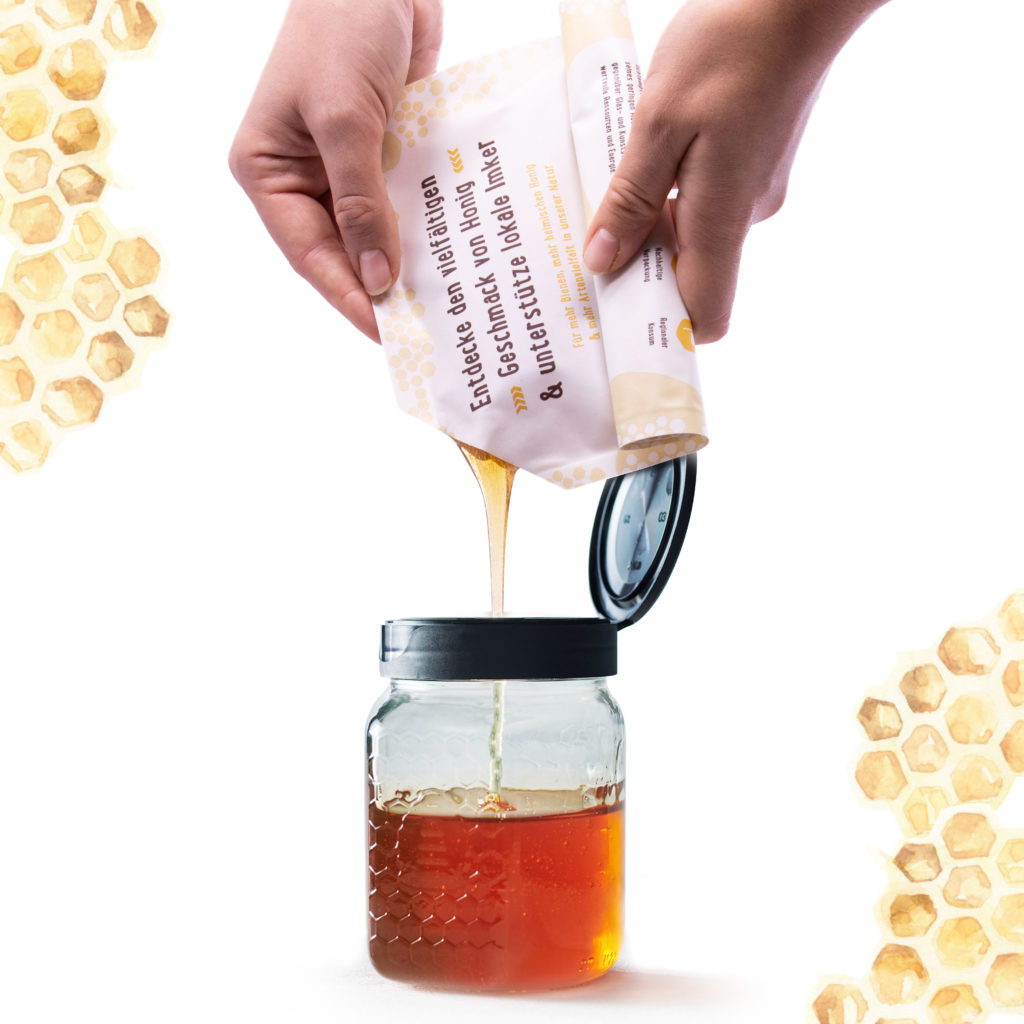 Fill the honey into a suitable jar. The best choice is a screw-top jar that holds 450 ml and can be closed tightly. Now detach the label from the honey bag and stick it on the jar – done!
Tip: the honey can be transferred quite easily by lightly kneading the honey bag.
Tell us your opinion!
What do you think of our innovative honey mail? Feel free to share your feedback with us at info@breitsamer.de
We look forward to hearing from you!